Machzone Mini 502 CNC Pressbrake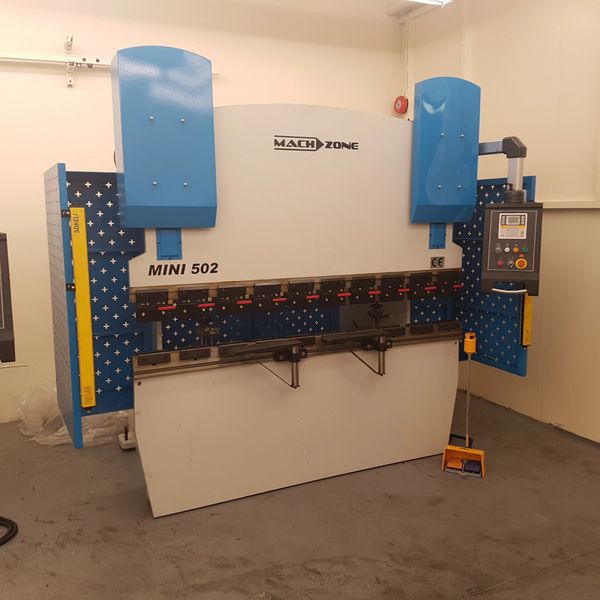 Machzone Mini 502 CNC Pressbrake
New Machzone Hydraulic Downstroking Pressbrake

Specification
Tonnage 50 Ton 
Bending Length 2000mm
Back gauge Travel 300mm
Max Open height without tools 300mm
Stroke Length 100mm

Complete with:
Elgo P40 Twin axis CNC control system, Infra red guards,
Promecam style tooling system, 60mm wide table. Quick release top tool clamps.
Machine in stock ready for delivery to its new home.
We can deliver, position, commission & carry our operator training at extra cost.
Machine can be seen under power at our workshop in Wellingborough.